Kobus's 60th birthday
Weekends away are not always about being alone in the bush, with no cellphone reception and getting up early in the morning to take stunning sunrise shots.

Sometimes you go away with a big group of people, and you don't even take out your camera the weekend. And when I finally took my drone out on Sunday just before we went home, I crashed it. Resulting in a R4370.00 repair cost. And just because I wanted to take a photo for my friend Kobus of all the trailers and caravans camping there for his birthday weekend. That was quite an expensive photo.

Kobus. A very special person. We really got to know each other on a trip we took together in 2018 to Botswana and Namibia. Anyway, Kobus turned 60. And he decided he is going to arrange a camp weekend for everyone that wants to come. This turned out to be the best 60th birthday party I have ever attended.

He booked the beautiful Andante Bush Camp near Brits for the weekend, so it was only his group there.

We arrived every hour or so on Friday. Everyone's cars and trailers brown with mud after the good rains turned the roads into a muddy trail. Especially challenging for some people with huge caravans that took the wrong road. (Wink, wink Johan and Hesta)

There was immediately a very nice atmosphere, some people knew each other, and some just met. But we all had a common bond, our friend Kobus and his wife Karin.

There were family, friends from Kobus's Invader group, friends from his youth and just friends, like us.

His one friend Gerhard had contact with him since Gr 2, they were even on each other's 21 st birthday parties, and now it's 39 years later and Kobus's 60 th.

Everyone had their story to tell about moments from their life together with Kobus…I just love these special stories.

Etienne and Cara was there, Kobus's daughter and son in law, I photographed their wedding three years ago. It was so nice to spend some time with them. It is young people like them that gives me hope for our country. Miya absolutely adores Cara and Etienne, if you looked for her she was with them.

Bern, Kobus and Karin's son. what an awesome young man. He made the toast on his dad.

The thing about a weekend away like this is. You know people, but you don't KNOW them. Camp a whole weekend together, and you instantly become VERY good friends…or people that don't want to see each other again. And I suppose both are good. You don't want to waste unnecessary time with people that are not worth it, and on the other hand you can forge real friendships with like minded people.

I got to chat with a lot of people the weekend, and walked away with a lot of new friends. Pieter and Surina from Invader I only really got to know during our 2 hour pool session on Sunday, but they are definitely people I'd like to spend more time with in the future.

Hesta and Johan, Etienne's parents were their with their "broodblik" a Jurgens caravan they haven't camped with for the last 8 years. Super nice people.

From some people you learn a lot with on a weekend, there are always that GOOD campers. Like Hein and his wife. I am definitely going to get tent pegs like he has…you drill them in.

Even Schumi was there, Kobus and Karin's dog. (sorry, 3rd child)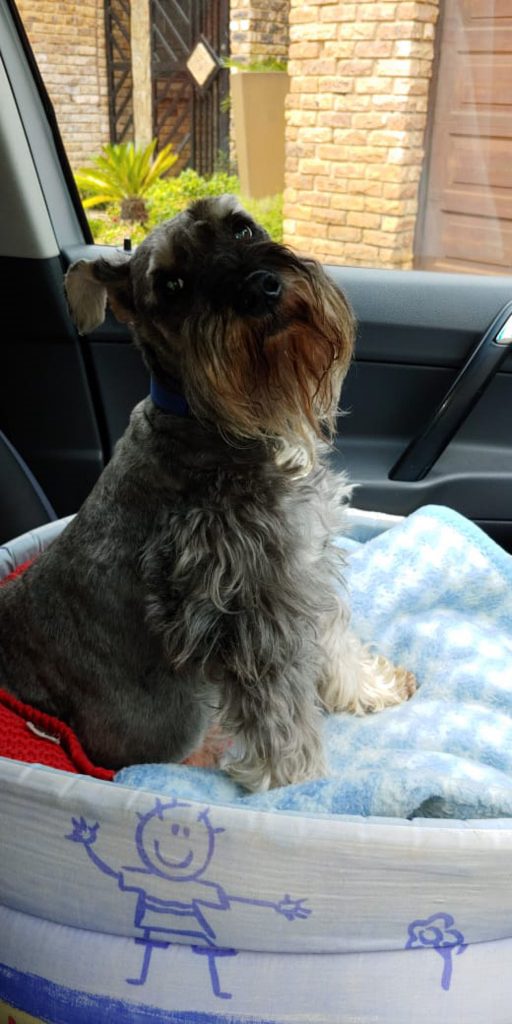 Friday evening everyone just made food for themselves, the real party was Saturday evening.

On Saturday we swam, and played a game with silver balls called boules. And we enjoyed this tremendously, I am definitely going to buy a set of these balls.

Saturday evening. Karin and her team set up a beautiful spread, Etienne and Bern were manning the braai, and we all enjoyed a beautiful evening under the African stars.

Kobus gave a stunning speech, recognising every person there and telling everyone where and when he met them.

Sunday everyone slowly started packing up their stuff, all of us sorry this enjoyable weekend couldn't go on for another day. But if it could, we would probably wanted yet another day.

For the first time ever I didn't take any photos on a weekend away, all these photos on here were taken by other people and posted on Kobus's 60th birthday Instagram group.

Thanks everyone. It was awesome to meet you all and forged new friendships with you.

Kobus my friend, here's to the next 60…and all the trips we are going to do together.

Cheers.